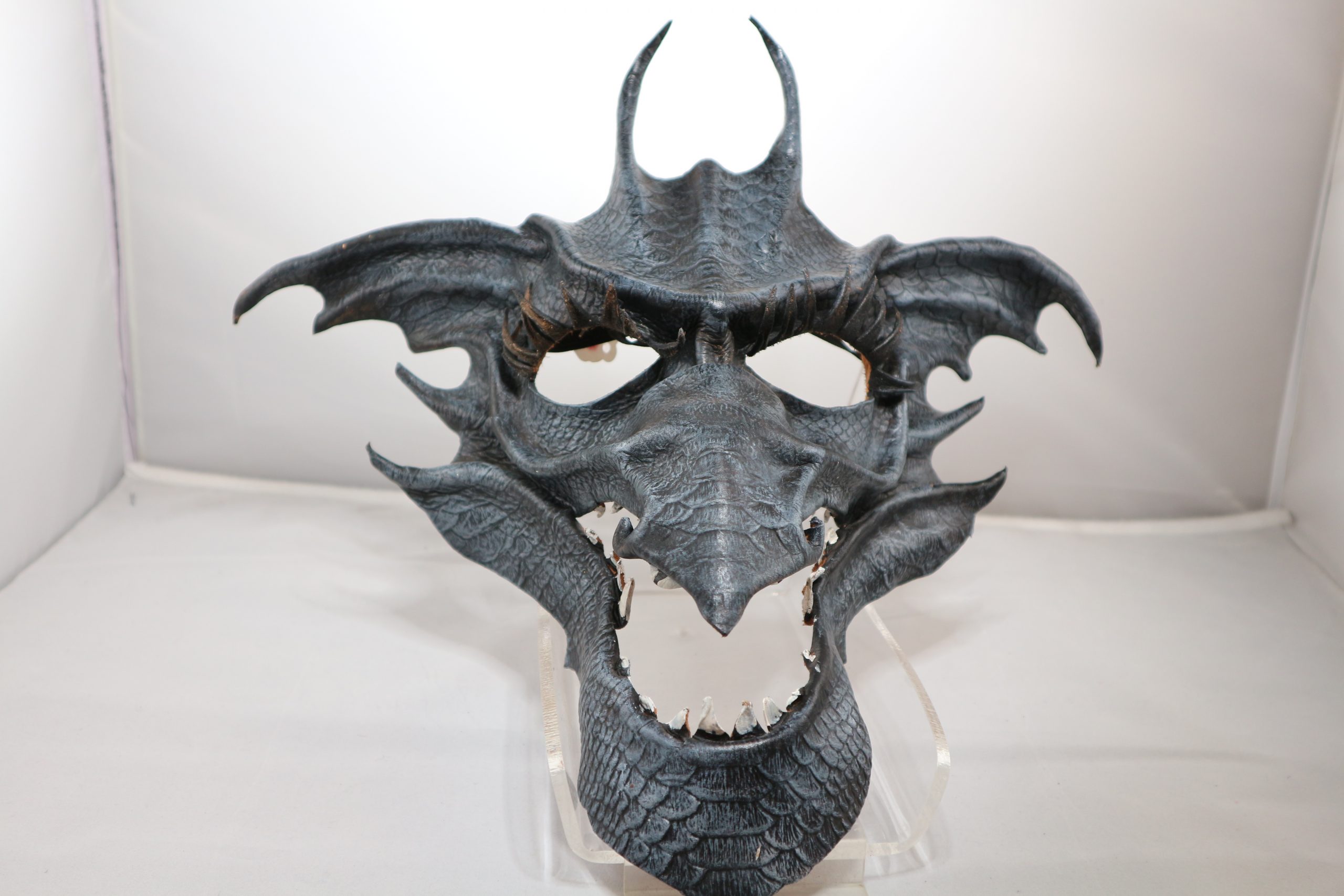 How are Masquerade Handmade Masks Made?
The Process of Making Maskarade Handmade Masks
The wearing of masks has been a tradition embedded in New Orleans culture for hundreds of years. People from all over the world flood to the city during Mardi Gras, celebrating with millions of others while wearing masks and eccentric outfits. But while so much thought goes into finding the right mask for the right outfit, not much thought goes into how the masks are actually made. Here at Maskarade, we feature the masks of several different artists. We spoke to one of our featured artists, Diane Trappe, about her process of making masks.
How to Start Making Masquerade Masks
For Diane, she is self-taught in the art of making masks. She started back in 1980, more than 40 years ago. Initially, she was making theatre masks with latex and stage makeup. This slowly led her down the mask-making path, until she began making papier-mâché masks with a masquerade theme. You can also learn more about Maskarade on our website.
 How Do You Make a Papier-mâché Mask?
The process first starts with a sculpture. Then a mold is made and then the papier-mâché begins. Paper bags are ripped and dipped in a paste, and the layers are built up to form the mask base. Next the paper mask is sealed and fabric is added to create a skin for the mask. After this painting and decorating can begin. Diane uses acrylics to paint the masks, and then adds fur, feathers, jewels, and other decorations.
What Types of Masks Can You Make?
At Maskarade, we believe that the sky is the limit! There is nothing you can't make when it comes to masquerade masks, which is part of the fun of creating with that artistic medium. 
Dragon Mask
For example, Diane created a breathtaking Dragon mask. This mask uses real deer horns as the mold for the horns of the dragon, giving it a uniquely realistic touch.
Diane always envisions her masks being worn every day and designs them accordingly. She lines the inside to make sure it stays comfortable on your face.
Fancy Pink Flamingo Mask
Diane had fun making the Fancy Pink Flamingo Mask, a great party mask using feathers and fine details. She enjoys masks that represent people's "egos", and has even seen her masks being worn years after creation. For example, she was working on the Nutcracker Columbia dance show one time making wigs, and saw one of her masks that she made 15 years prior, in near perfect condition.
Luxe Lion & Ferdinand the Bull
The Maskarade has 47 artists contributing masks and they are all so different. There are new ideas and mediums being used every day, which makes our selection one of a kind! Another artist who has a very different style than Diane is Erik Attia, who has made the beautiful Luxe Lion Mask and the Ferdinand the Bull Mask, which was so popular that it was already sold!
What makes mask-making an especially fun art form is the community. The market is not competitive but rather supportive, and in fact many artists will make trips to buy each other's masks because they love their work so much. It is a joy to talk, share, and exchange with other artists, and this is what makes the mask-making community such a great place.
Visit Our Shop to Find Your Next Mask
These handmade masks are all one of a kind and only made once. If you are interested in a masquerade mask from one of our Maskarade artists, click here to check out our shop. You can order in-store or online. We aren't just a Mardi Gras store, we are the mask shop in New Orleans. Come find the perfect mask for your next special occasion!