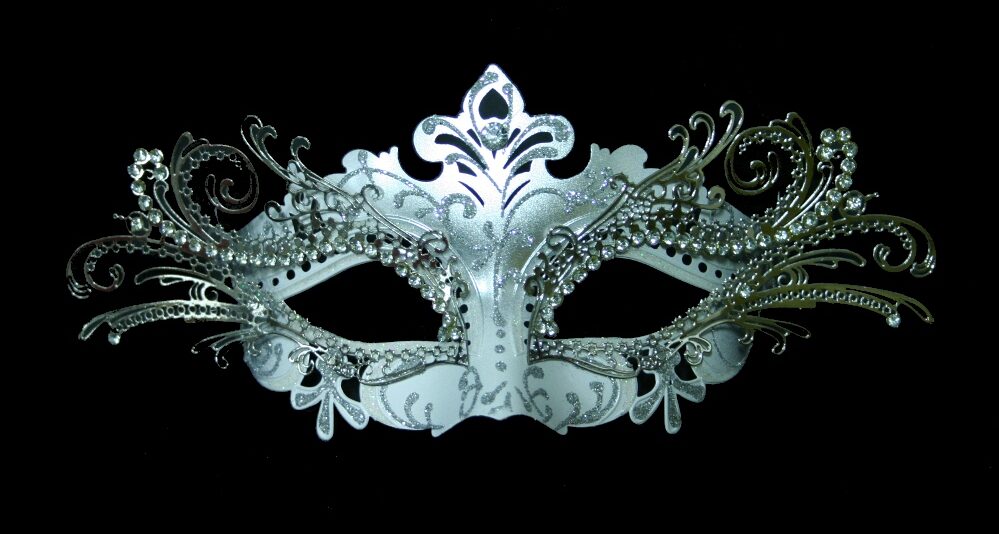 The Rich History of Masks in New Orleans
What is the History behind Masks in New Orleans?
For many people, when they think of New Orleans they think of Mardi Gras, and when they think of Mardi Gras they think of extravagant costumes and masquerade masks. Millions of people gather to celebrate every year, and New Orleans has a rich history of these homemade masks being worn for hundreds of years. At Maskarade in New Orleans, we sell handmade masks created by more than 40 different talented artists. These handmade masks are all one of a kind and only made once. Let's take a look at the history of these masks and how they came to be part of New Orleans culture. 
How Masks got started in New Orleans
The wearing of masks in history dates back thousands of years and all over the world. Even the Native Americans would wear masks that were used as part of their storytelling, and many modern mask-makers have a great respect for the Native Americans who made masks. The masks of Mardi Gras, however, are more inspired by Venetian carnival celebrations and other European traditions. Pierre Le Moyne d'Iberville was a Canadian explorer who founded the first French settlement in Louisiana near New Orleans, and subsequently the creole people would have masked balls.
Back then, masks were worn to escape the rigid class structure, and be free of societal constraints for a few days of celebration. You could be whatever you wanted to be in a mask, and nobody in a mask was of higher class than anyone else in a mask. Masks are so ingrained in New Orleans culture that there are even certain laws about when they can and cannot be worn.
What Does the Mask Scene Look Like Today? 
Today, the Mardi Gras celebrations in New Orleans are widely popular and bring in millions of people worldwide for the celebrations. Masks are still an integral part of these celebrations, and Maskarade has stood the test of time in New Orleans. Our masquerade masks are available in-store and online, they are all handmade, and each has its own unique flair contributed by the artist. 
Masks are worn for different reasons today, however. While some people might hide behind the mask and wear them to hide who they are, that isn't what it's all about. Today it is all about imagery and feeling free to express yourself. It doesn't hide people behind a character, it helps bring out the character from within. Unfortunately, with laser printed masks in the day theater shows a bit of the artistry is getting lost. Maskarade, however, proudly offers artists handmade masks made by our talented artists.
How We Got Started & What It's All About
One of our featured artists is Diane Trapp, who specializes in Illusionary Designs. She started as a theatre mask artist first making theatre masks back in 1980, using latex and stage makeup, before transitioning to masquerade themed papier-mâché masks. One of her favorite things about making these masks is seeing who they end up on. While her masks have ended up on hundreds of happy customers, some of the ones that stand out are her masks that can be seen on Ugly Betty and American Horror Story! We believe that "the Mask will find you". This is open to interpretation, but don't stress about finding the right mask – search our collection, and the mask will find you.
Contact Maskarade to Learn More about Our Masks
Send us a message if you have any questions about our masks, the history of masks, or for any inquiries. We will respond as soon as possible. As the premiere mask store in NOLO, we are always happy to talk masks or help find the right mask for your special occasions!